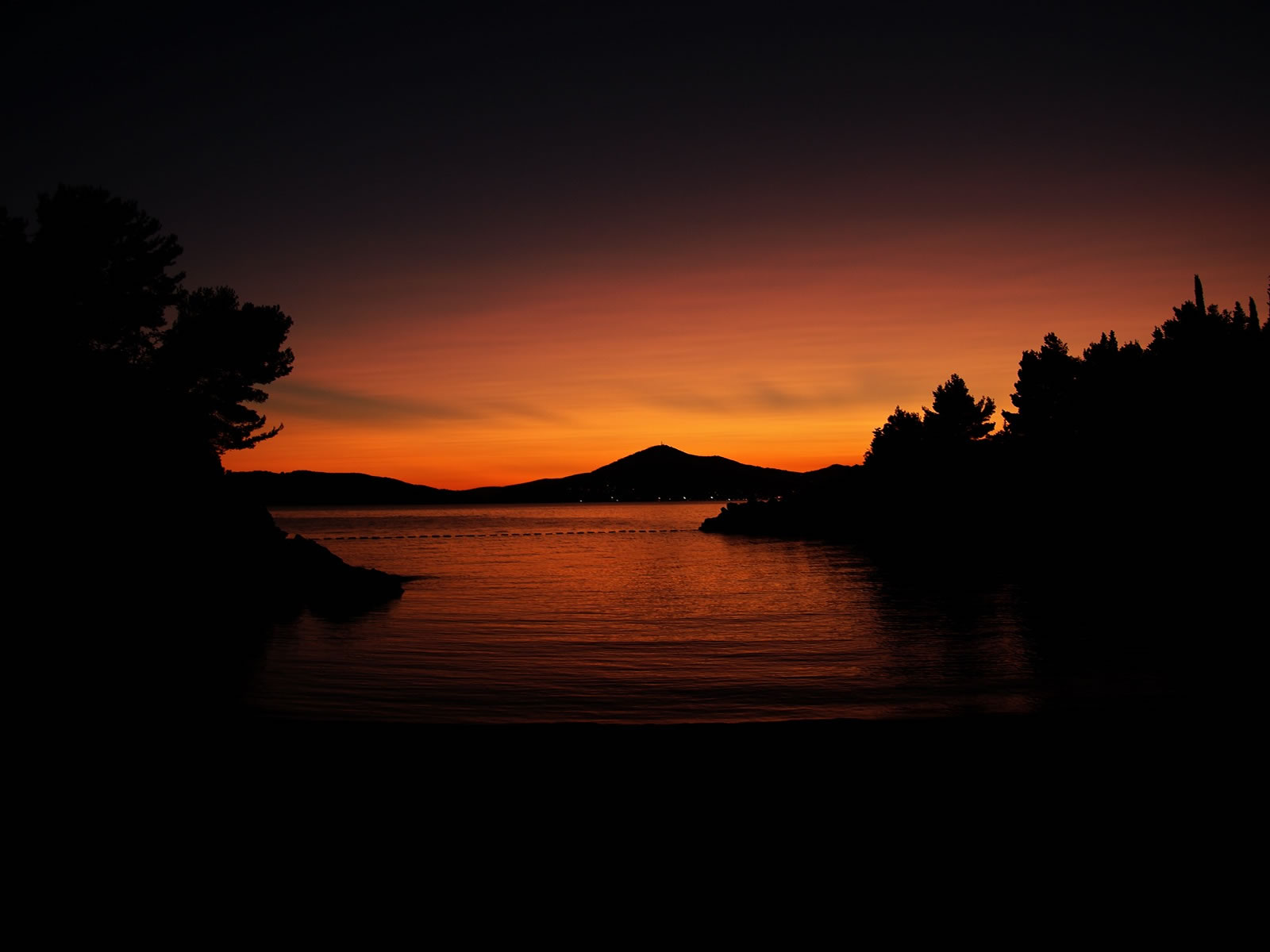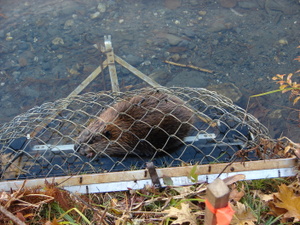 BEAVERS IN MASSACHUSETTS
AND
VERMONT !!!



Beavers (Castor canadensis) are North America's largest native rodents, weighing between 35 and 80 pounds as adults. They can range from two to two and a half feet in length, with an additional ten to eighteen inches for the tail. There is no size difference between males and females.

Long, shiny guard hairs covering thick, soft underfur give Massachusetts beavers a dark brown to reddish brown color. They are muscular animals with large bones, well-developed incisor teeth and a massive skull that supports strong chewing muscles.

Beavers have hind legs that are longer than their fore legs. They rise up on their hind legs to chew trees, gather food or just look around. Although they are slow moving and awkward out of water, they do venture out on land in search of food and building materials. Most of their time, however, is spent in the water.

Beavers have large, webbed hind feet and a flat, leathery tail that serves as an aid for swimming.

They also use their tails for temperature regulation, fat storage, as prop while standing upright, and for communication (beavers slap their tails on the water when alarmed). In the water it is easy to confuse beavers with muskrats (another aquatic mammal common in Massachusetts). Muskrats, weighing only two to three pounds, are much smaller than adult beavers and have narrow, vertically flattened tails (as opposed to the wide horizontally-flattened tails of beavers). Both species have small eyes and ears, but muskrat ears are generally less noticeable than those of beavers.


Beavers do not eat fish; they are strict vegetarians. As such, they feed on a variety of aquatic plants (especially water lilies) and the shoots, twigs, leaves, roots, and bark of woody plants. In particular, the bark and inner bark of trees and shrubs are important foods, expecially in winter. Aspen, birch, alder, and willow are favored food plants.

Trees and shrubs are felled by beavers to gain access to twigs, leaves, and bark. Bark and leaves may be stripped where they fall or transported back to the safety of water.

Well-used beaver trails typically lead from a beaver pond to upland stands of important food trees. Trails near the pond often fill with water forming canals that are used by beavers to float sticks and logs from uplands to the pond. As winter approaches, branches are stockpiled on the pond bottom near the lodge. Beavers rely on this cache of food to see them through until spring. Once stripped of leaves and bark, branches and logs are often used as construction material for dams or lodges.


Beavers stay with the same mate for life. They mate in winter (January to March) and females give birth in a lodge sometime between April and June. A single litter each year usually contains four kits (but may have as many as nine). Young kits spend most of their time in the lodge where they are relatively safe from predators. Although they are weaned by three months of age, young beavers will stay with their parents through two winters before dispersing the following spring.

A single family unit of beavers is typically made up of two adults, that year's kits, and young from the previous year. Such a group is called a colony and usually contains six to eight individuals in areas where harvest pressure is low. Most beavers become sexually mature in their third year at which time they leave, or are driven out by the parents, to seek mates and territories of their own. Adult beavers have few predators, and they may live up to twenty years or more in the wild.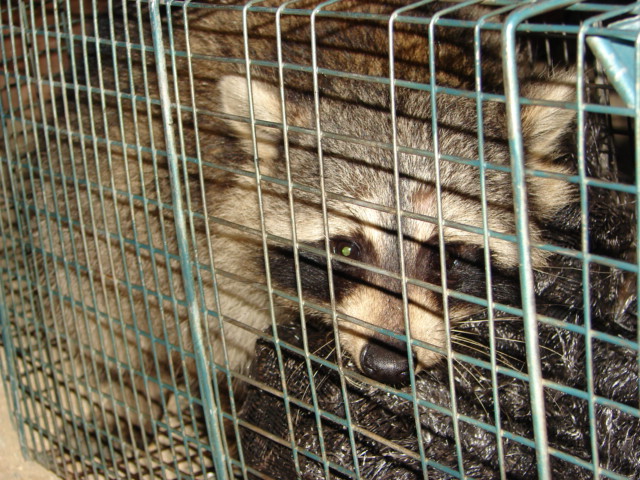 Massachusetts Wildlife Pro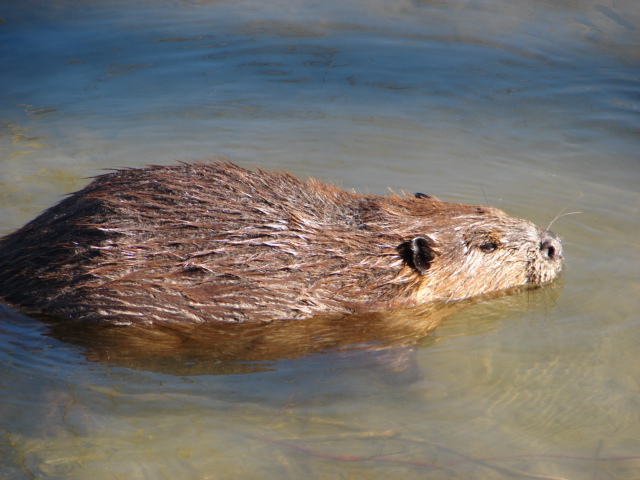 A citizens guide to addressing Beaver Complaints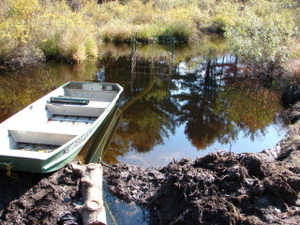 The use of Water Flow Devices
Agawam, MA , Amherst, MA , Ashby, MA , Ashfield, MA , Ashland, MA
Athol, MA , Auburn, MA , Baldwinville, MA , Barre, MA ,
Belchertown, MA , Bernardston, MA , Bondsville, MA , Brimfield, MA
Brookfield, MA , Buckland, MA , Charlemont, MA , Charlton, MA , Chicopee, MA , Colrain, MA , Conway, MA , Cummington, MA , Deerfield, MA , Douglas, MA , Dudley, MA , East Brookfield, MA , East Longmeadow, MA , Easthampton, MA , Erving, MA , Fiskdale, MA , Fitchburg, MA , Florence, MA , Gardner, MA ,
Gill, MA , Goshen, MA , Grafton, MA , Granby, MA , Greenfield, MA , Hadley, MA , Hampden, MA , Hardwick, MA , Hatfield, MA , Haydenville, MA , Holden, MA , Holland, MA , Holyoke, MA , Hubbardston, MA , Huntington, MA , Indian Orchard, MA , Lake Pleasant, MA , Lancaster, MA , Lee, MA , Leeds, MA , Leicester, MA , Leominster, MA , Leverett, MA , Leyden, MA , Longmeadow, MA , Lowell, MA , Ludlow, MA , Millbury, MA , Millers Falls, MA , Monson, MA , Montague, MA , New Salem, MA , North Brookfield, MA , North Grafton, MA , North Oxford, MA , Northampton, MA , Northborough, MA , Northfield, MA , Oakham, MA , Orange, MA , Oxford, MA , Palmer, MA , Paxton, MA , Pelham, MA , Petersham, MA , Phillipston, MA , Princeton, MA , Rowe, MA , Russell, MA , Rutland, MA , Shelburne Falls, MA , Shrewsbury, MA , Shutesbury, MA , South Deerfield, MA , South Grafton, MA , South Hadley, MA Southampton, MA , Southbridge, MA , Southwick, MA , Spencer, MA , Springfield, MA , Sturbridge, MA , Sudbury, MA , Sunderland, MA , Sutton, MA , Templeton, MA , Three Rivers, MA , Turners Falls, MA , Uxbridge, MA , Wales, MA , Ware, MA , Warren, MA , Warwick, MA , Webster, MA , Wendell, MA , West Brookfield, MA , West Springfield, MA , West Warren, MA , Westfield, MA , Westhampton, MA , Westminster, MA , Wilbraham, MA , Winchendon, MA , Worcester, MA. We Trap and Remove Beaver in: Franklin County ,Hamden County, Hampshire County, Worcester County and Berkshire County. Massachusetts Bat Control and Removal . Massachusetts Nuisance Wildlife Control and Removal Services in and near all above locations. Raccoon Control & Removal , Skunk Control & Removal , Bat Control & Removal , Woodchuck (Groundhog) Control & Removal , Fox Control & Removal , Beaver Control & Removal , Muskrat Control & Removal , Weasel Control & Removal , Rabbit Control & Removal . Flying Squirrel Control & Removal , Grey and Red Squirrel Control & Removal , Opssum Control & Removal , Starling Control & Removal , Chipmunk Control & Removal , Mole Control & Removal , Vole Control & Removal , Porcupine Control & Removal , Snapping Turtle Control & Removal. Animal Control & Removal.
01011, 01201, 01202, 01203, 01220, 01222, 01223, 01224, 01225, 01226, 01227, 01228, 01029, 01035, 01038, 01039, 01050, 01053, 01054, 01059, 01060, 01061, 01062, 01063, 01066, 01030, 01034, 01036, 01040, 01041, 01056, 01057, 01069, 01071, 01077, 01079, 01080, 01081, 01073, 01075, 01082, 01084, 01088, 01096, 01098, 01243, 01072, 01093, 01270, 01302, 01301, 01085, 01086, 01089, 01090, 01093, 01095, 01097, 01101, 01102, 01103, 01104, 01105, 01106, 01107, 01108, 01109, 01111, 01115, 01116, 01118, 01119, 01128, 01129, 01138, 01139, 01144, 01107, 01343, 01001, 01009, 01008, 01010, 01012, 01013, 01014, 01020, 01021, 01022, 01028, 01151, 01152, 01199, 01223, 01521, 01002, 01003, 01004, 01007, 01012, 01026, 01027, 01032, 01033, 01079, 01229, 01230, 01235, 01236, 01237, 01238, 01240, 01242, 01244, 01245, 01247, 01252, 01253, 01254, 01255, 01256, 01257, 01258, 01259, 01260, 01261, 01262, 01263, 01264, 01266, 01270, 01301, 01330, 01337, 01338, 01339, 01340, 01341, 01342, 01344, 01346, 01347, 01349, 01350, 01351, 01354, 01355, 01360, 01364, 01366, 01367, 01370, 01373, 01375, 01376, 01378, 01379, 01380


Ashby Ma. Ashland Ma. , Ayer Ma. , Bedford Ma. , Belmont Ma. , Billerica Ma. , Boxborough Ma. , Burlington Ma. ,Cambridge Ma. , Carlisle Ma. , Chelmsford Ma. , Concord Ma. , Dracut Ma. , Dunstable Ma. , Everett Ma. , Framingham Ma. , Groton Ma. , Holliston Ma. , Hopkinton Ma. , Hudson Ma. , Lexington Ma. ,Lincoln M. , littleton Ma. , Malden Ma. , Marlborough Ma. , Maynard Ma. , Medford Ma. , Melrose Ma. , Natick Ma. , Newton Ma. , North Reading Ma. , Pepperell Ma. , Reading Ma. , Sherborn Ma. , Shirley Ma. , Somerville Ma., Stoneham Ma. , Stow Ma. , Sudbury Ma. , Tewksbury Ma. , Townsend Ma. , Wakefield Ma. , Waltham Ma. , Watertown Ma. , Wayland Ma., Westford Ma. , Wilmington Ma. , Winchester Ma. Woburn Ma.

Complete pest animal removal Services !!!



Let us make a difference in Massachusetts and Vermont !!!



gray squirrels, skunk removal, Animal removal, nuisance wildlife control, bat removal, bird, Pigeon, starlings, sparrows, bird removal, local animal ,bat colony, snake removal, bat, mole trapper, raccoon, woodchucks, services, woodpeckers, animal control, bird poop, home emergency, bird control ,pest birds, bat control, skunks, wild animal ,groundhogs, pigeons, groundhog, woodchuck, raccoon control, chimney, wildlife control, snake control, bird problem, opossums, raccoon removal, squirrel control, attics, raccoons, nuisance bats, wild animals, nuisance wildlife Massachusetts ma.
Massachusetts' Answer To Animal Removal & Massachusetts Wildlife Control
RACCOON REMOVAL / SQUIRREL REMOVAL / WOODCHUCK REMOVAL / SKUNK REMOVAL / BAT REMOVAL
FOX REMOVAL / RABBIT REMOVAL / OPOSSUM REMOVAL / WEASEL REMOVAL / MUSKRAT REMOVAL /
BEAVER REMOVAL / PORCUPINE REMOVAL / CHIPMUNK REMOVAL GET RID OF SKUNK REMOVAL Ma.
GROUNDHOG REMOVAL PEST CONTROL SERVICES
& SOUTHERN VERMOUNT Towns in Vermont We serve are : Arlington,Vt. , Bennington,Vt. , Dorset,VT. , East Dorset,VT. , Glastenbury,Vt. , Landgrove,Vt. , Manchester,Vt. , North Bennington,Vt. , Peru,Vt. , Pownal,Vt. , Readsboro,Vt. , Rupert,Vt. , Sandgate,Vt. , Shaftsbury,Vt. , Stamford,Vt. , Sunderland,Vt. West Dover,Vt. , Winhall,Vt. , Woodford,Vt. , Benson,Vt. , Brandon,Vt. , Castleton,Vt. , Chittendon,Vt. , Clarendon,Vt. , Danby,Vt. , Fairhaven,Vt. , Hubbardton,Vt. , Ira,Vt. , Killington,Vt. , Mendon,Vt. , Middletown,Vt. , Springs,Vt. , Mount Holly,Vt. , Mount Tabor,Vt. , Pawlet,Vt. , Pittsfield,Vt. , Poultney,Vt. , Proctor,Vt. , Rutland,Vt. , Shrewsbury,Vt. , South Poultney,Vt. , Sudbury,Vt. , Tin Mouth,Vt. , Wallingford,Vt. , Wells,Vt. , West Haven,Vt. , West Rutland,Vt. , Andover,Vt. , Baltimore,Vt. , Barnard,Vt. , Bethal,Vt. , Bridgewater,Vt. , Cavendish,Vt. , Chester,Vt., Hartford,Vt. , Hartland,Vt. , Ludlow,Vt. , Norwich,Vt. , Plymouth,Vt. , Pomfret,Vt. , Reading,Vt. , Rochester,Vt. , Royalton,Vt. , Sharon,Vt. , Springfield,Vt. , Stockbridge,Vt. , Weathersfield,Vt. , West Windsor,Vt. , Weston,Vt. , Windsor,Vt. , Woodstock,Vt. , Athens,Vt. , Brattleboro,Vt. , Brookline,Vt. , Dover,Vt. , Drummerston,Vt. , Grafton,Vt. , Guilford,Vt. , Halifax,Vt. , Jamaica,Vt. , Londonderry,Vt. , Marlboro,Vt. , Newfane,Vt. , Putney,Vt. , Rockingham,Vt. , Somerset,Vt. , Stratton,Vt. , Townshend,Vt. , Vernon,Vt. , Wardsboro,Vt. , Westminster,Vt. , Whitingham,Vt. , Wilmington,Vt. , Winham,Vt.

Counties Served : Bennington County Pest Animal Removal Rutland County Pest Animal Removal
Windsor County Pest Animal Removal Windham County Pest Animal Removal
Specializing in Vermont Beaver Trapping and Removal Vermont Water Flow Devices Installed